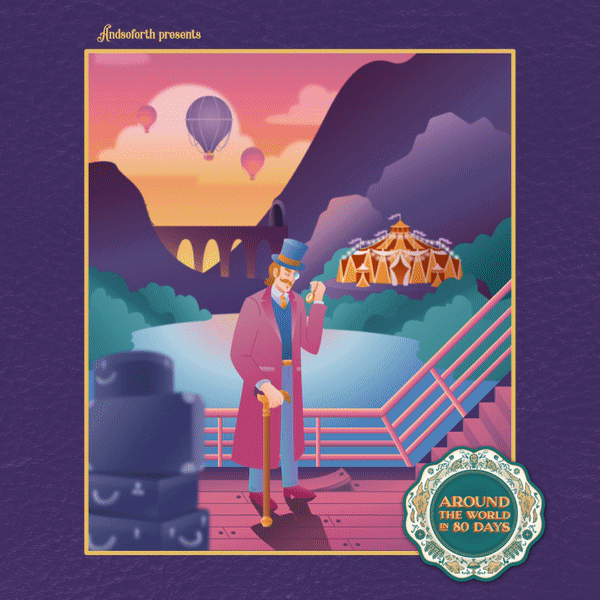 Around The World In Eighty Days by Jules Verne: Book Analysis Workshop
The story follows protagonist, Phileas Fogg as he tries to win a bet he made at the reform club for £20,000 (roughly 2 million USD now) to travel around the world in 80days.
Book Analysis Workshop
Going through a book analysis such as this(Andsoforth's Book Analysis workshop) will allow readers to understand the work needed to write a book.
Professional facilitators and our directors have crafted a one-of-a-kind professional workshop for an in-depth analysis of Around the World in 80 Days. The usage of outfits, cuisines and set design will contribute to the interpretation of one of Jules Verne's best works and a book that is known throughout the world.
Date: Oct to Dec 2020
Location is secret and is revealed 24hrs before the workshop. State your dietary restrictions when filling in your ticketing details. Attendees will be moving from room to room in ANDSOFORTH's Book Analysis Workshop. ATW Workshop FAQ.pdf