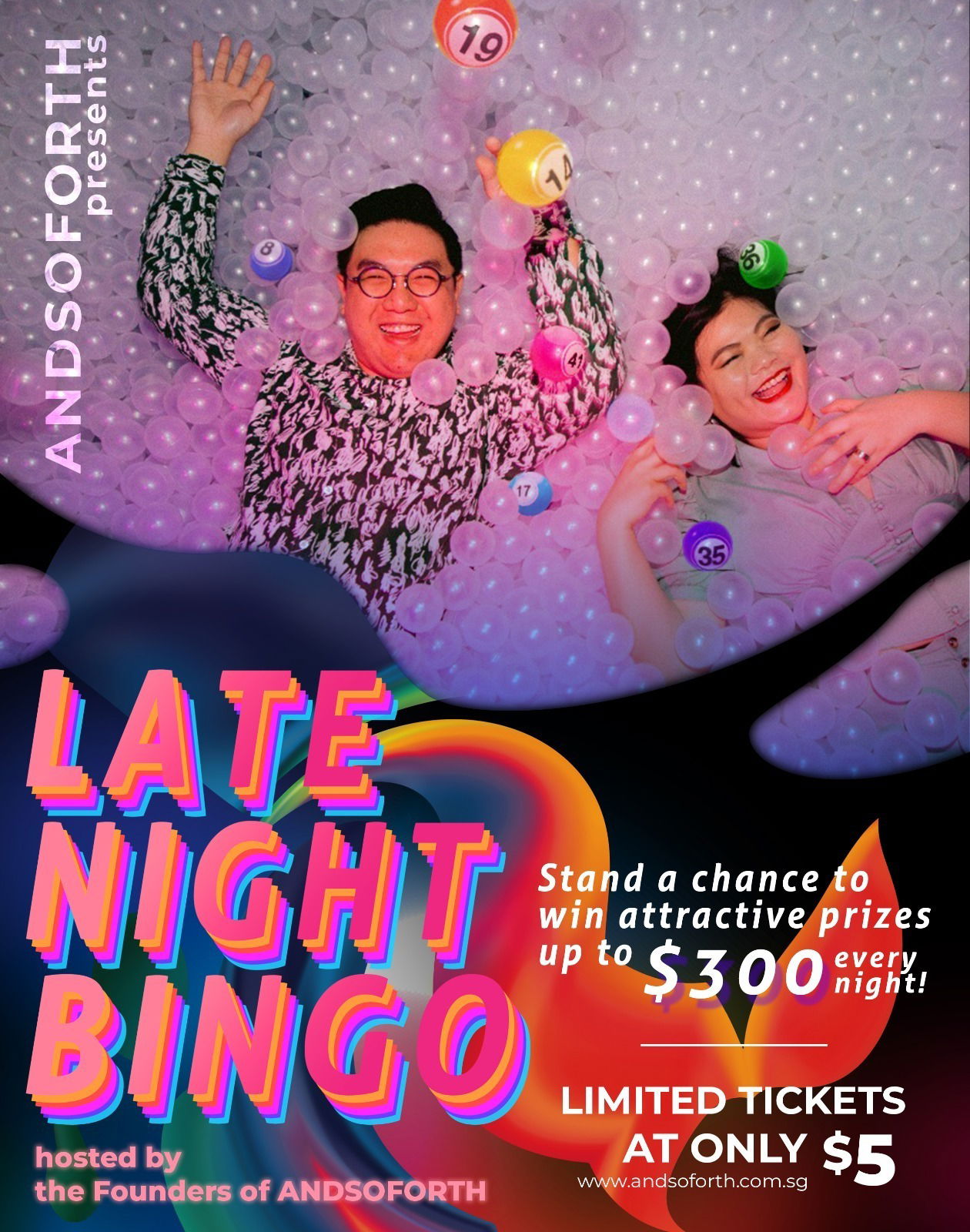 LATE NIGHT BINGO
Here to bring some laughter and good fun into your homes, we bring you, Late Night Bingo! Join the founders of ANDSOFORTH virtually as they host the whackest bingo game you've ever been apart of! (Secret Zoom link!!!)
Grab a seat, hold on to your Bingo cards and get ready to play for some serious prizes!
Stand a chance to win prizes worth up to $300SGD
Is the current circuit breaker slowly driving you crazy?
Do you feel like shouting at your dog will make things better?
Why don't you try shouting - BINGO!
Join us for a night of pure, unadulterated fun with Late Night Bingo! Where you can play mini-games for the number of your choice, win some prizes and hopefully catch some eye candy along the way.
It's a win-win situation for all!