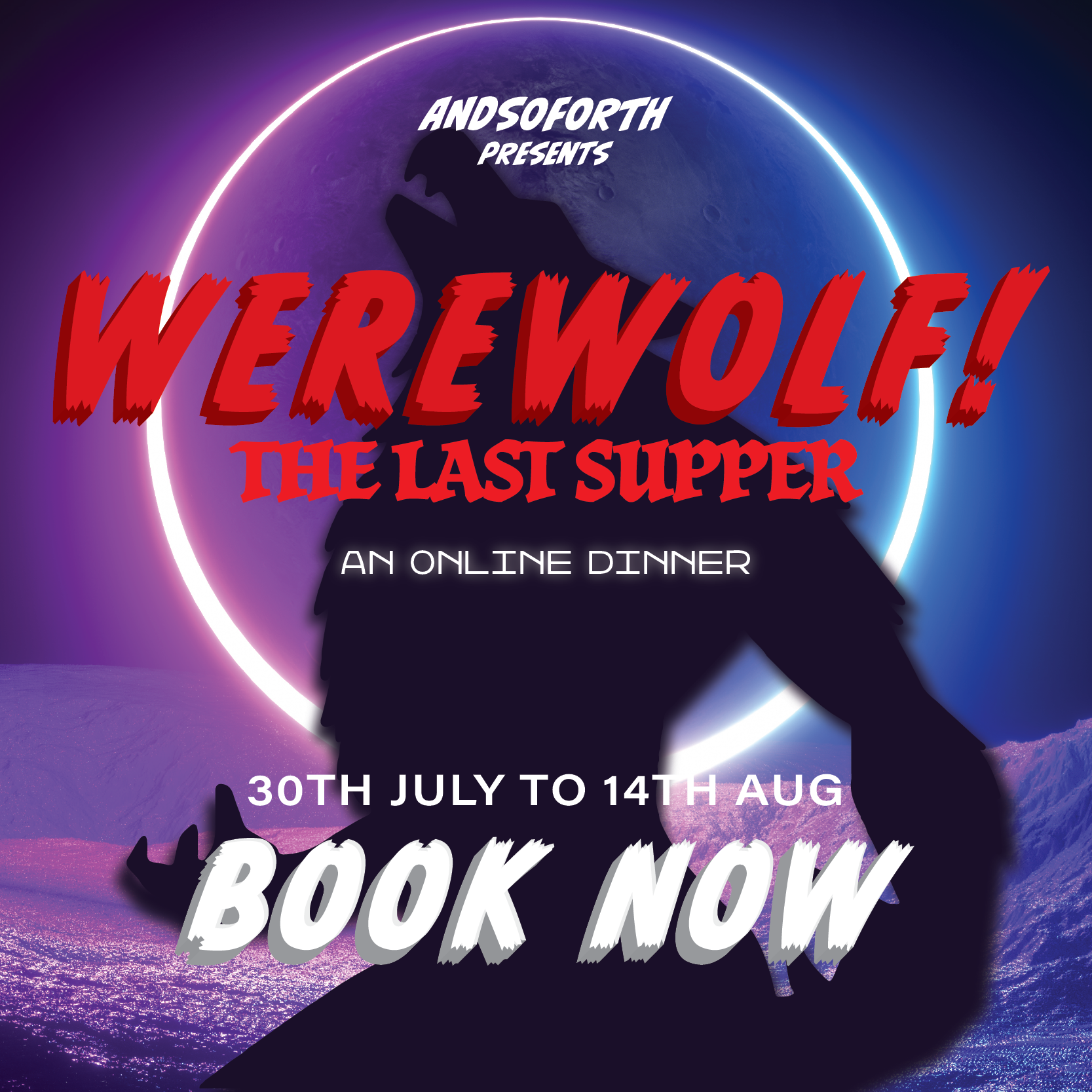 WEREWOLF! THE LAST SUPPER is specifically catered for

2 pax

. This online event comes with
2 Medieval Four Course Dinners + 1 Bottle of Premium Prosecco delivered to

one home

.



In light of Singapore's new heightened alert NO Dine-in measures, we have designed an immersive interactive online dinner experience to lighten the mood.

Mayor Blackwood will host and facilitate your supper with sophisticated visuals and stunning sound effects.

Invite a friend or partner over to the house of your choice and spend the night sussing out the werewolf among your new found friends. Or heck buy out an entire VILLAGE(10pax: 5 tickets) and play among yourselves online.

Let our kitchen team take you back to the 1600s, tantalise your palates and fill your bellies.
Most importantly, we truly need your support. So if you know us and love what we are about, join us in making Singapore fun again even with all the crazy thats going on.

*All players will be required to have their own individual laptop/computer to participate.